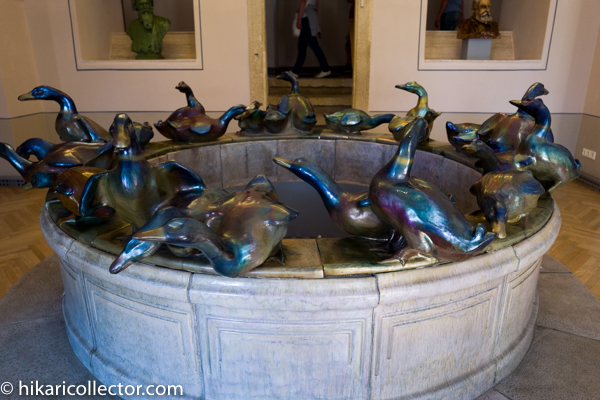 When I was strolling around the the Old Town of Budapest in 2011, I noticed some of historical buildings, such as Matthias Church, were covered with beautifully glazed ceramics.  I was fascinated by these fancy tiles, however, didn't know at all what they were at that time. 
After returning to Japan, I've learned they were the famous Zsornay ceramics, the building material loved by my favorite Hungarian architecture, Ödön Lechner.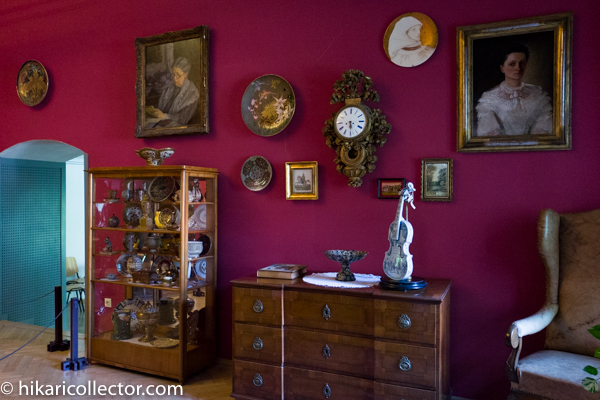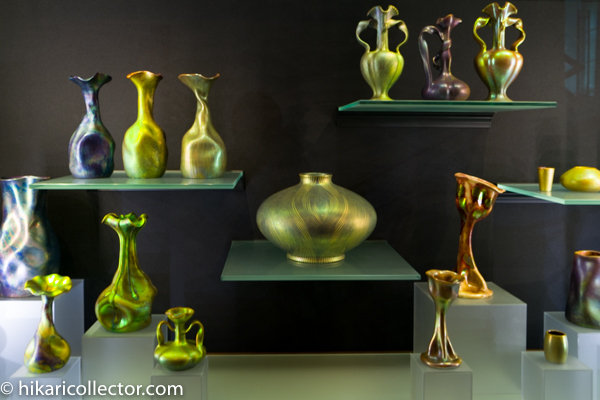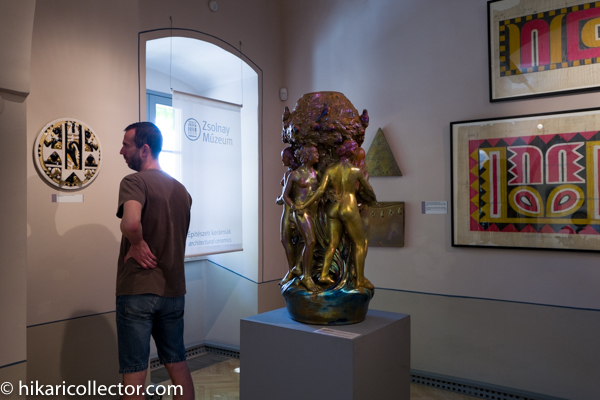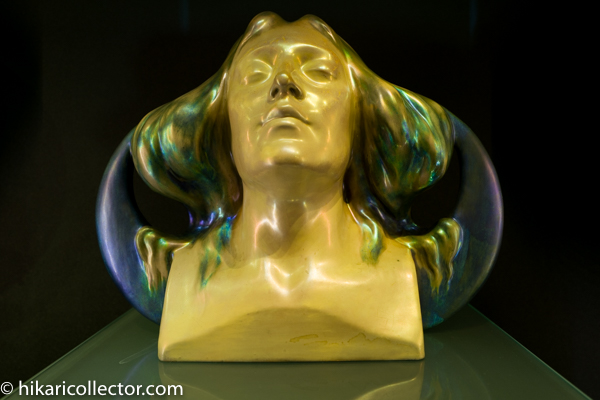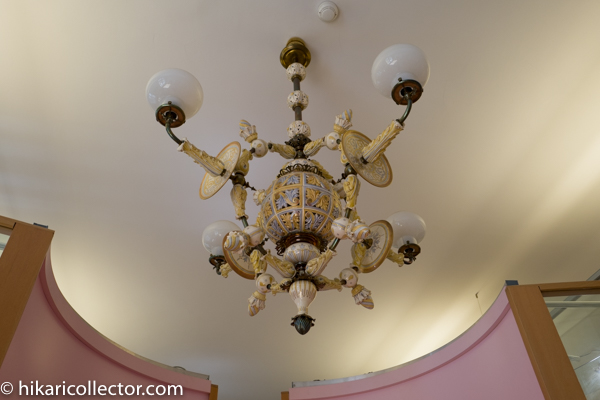 In the last trip to Hungary I planned to go to Pécs to visit Zsolnay Museum, Zsolnay Quarter, and other areas and spots associated with Zsolnay porcelain.