This elegant and attractive antique shop street was named after Falk Miksa, a famous Hungarian politician and journalist.  He is also known as a person who taught Hungarian language to Princess Sissy .
I'm not sure if it's true or not, but I heard from a local Hungarian that Peter Falk is his distant relative, and that is why Lieutenant Columbo statue is here.
Antique shops in Falk Miksa Utca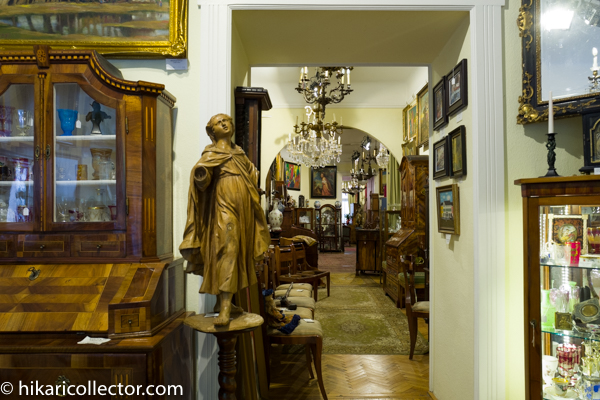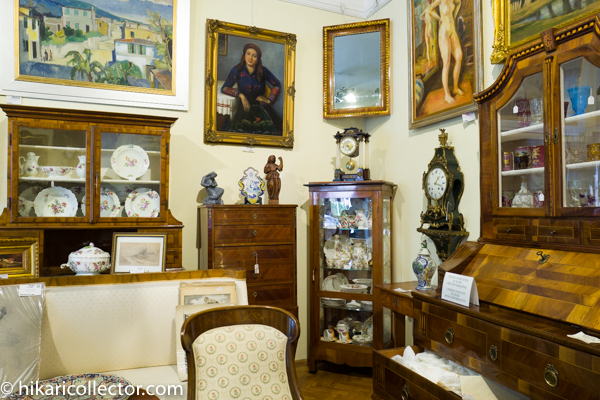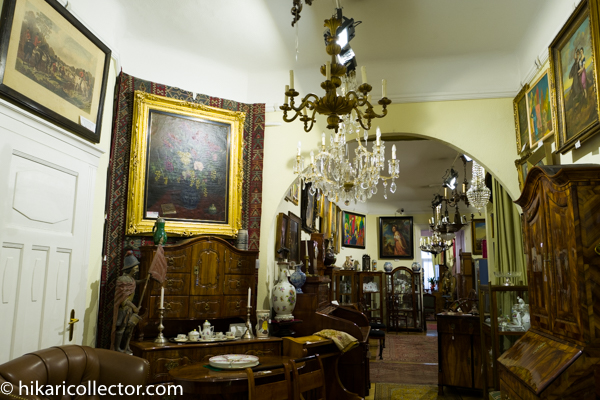 And other antique shops we visited in Budapest.
In not a few shops there were  "No Photo" signs on the wall, but all shop owners kindly gave me permission to take photos.